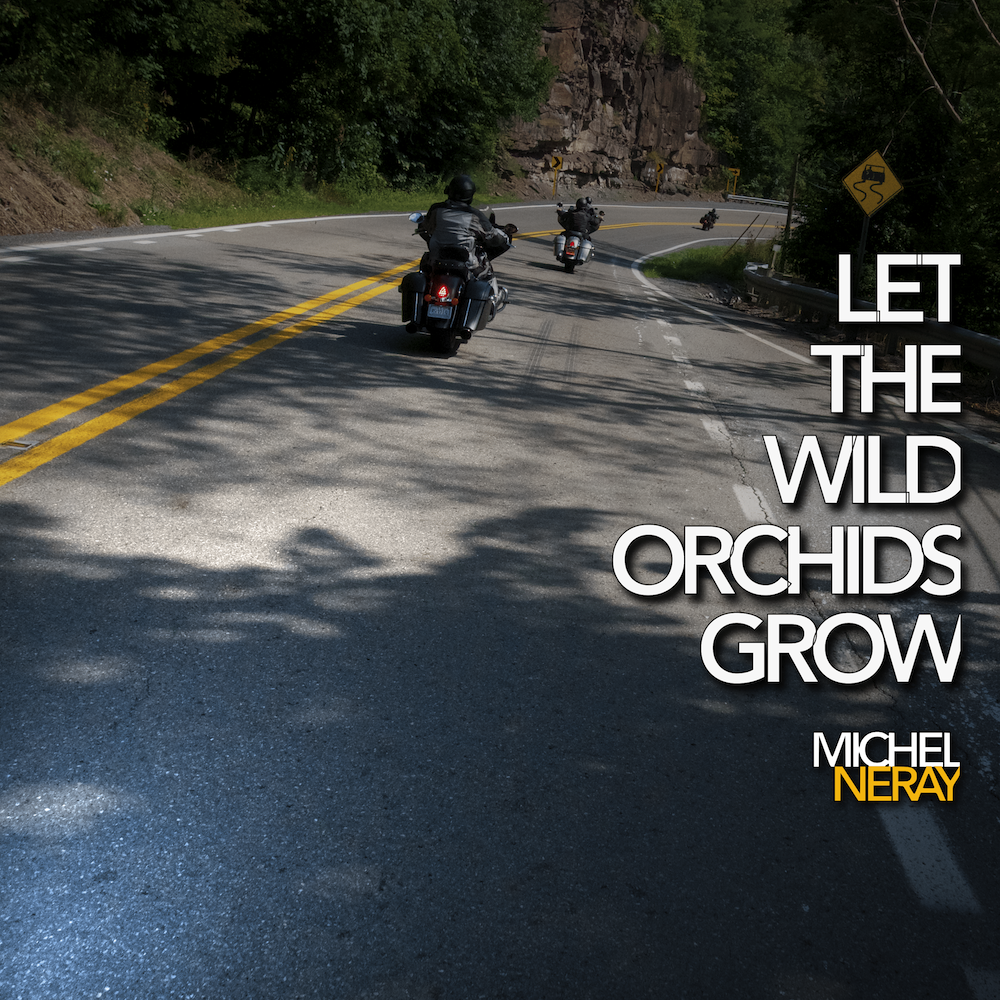 Imagine bashing together The Gambler, Mr. Bojangles, and Born to be Wild. Hear it unfold in my latest single, "Let the Wild Orchids Grow."
Every year, I go on a week-long motorcycle ride with a bunch of guys. We've traveled the north shore of Lake Superior all the way down to the Dragon's Tail in Deal's Gap, North Carolina. When friends hear about the adventure, they inevitably say, "hey, I'd love to go with you," to which we respond with, "well, you can." But after a litany of excuses, they don't end up joining us.
A few years ago, a friend had to be emergency airlifted to hospital. We weren't sure he'd make it. Thankfully, he pulled through, and when we finally connected on the phone, he said to me, 'Life's not a promise, let the wild orchids grow.'
We spend far too much time worrying about what people think, or what the norms of society say we 'should' do. There's no day of the week called 'Someday'. Gotta live the life you choose, and choose the life you live!
Link to the streaming platform of your choice here: https://michelneraymusic.com/stream-social
#americana #singersongwriter #originalmusic #newmusic