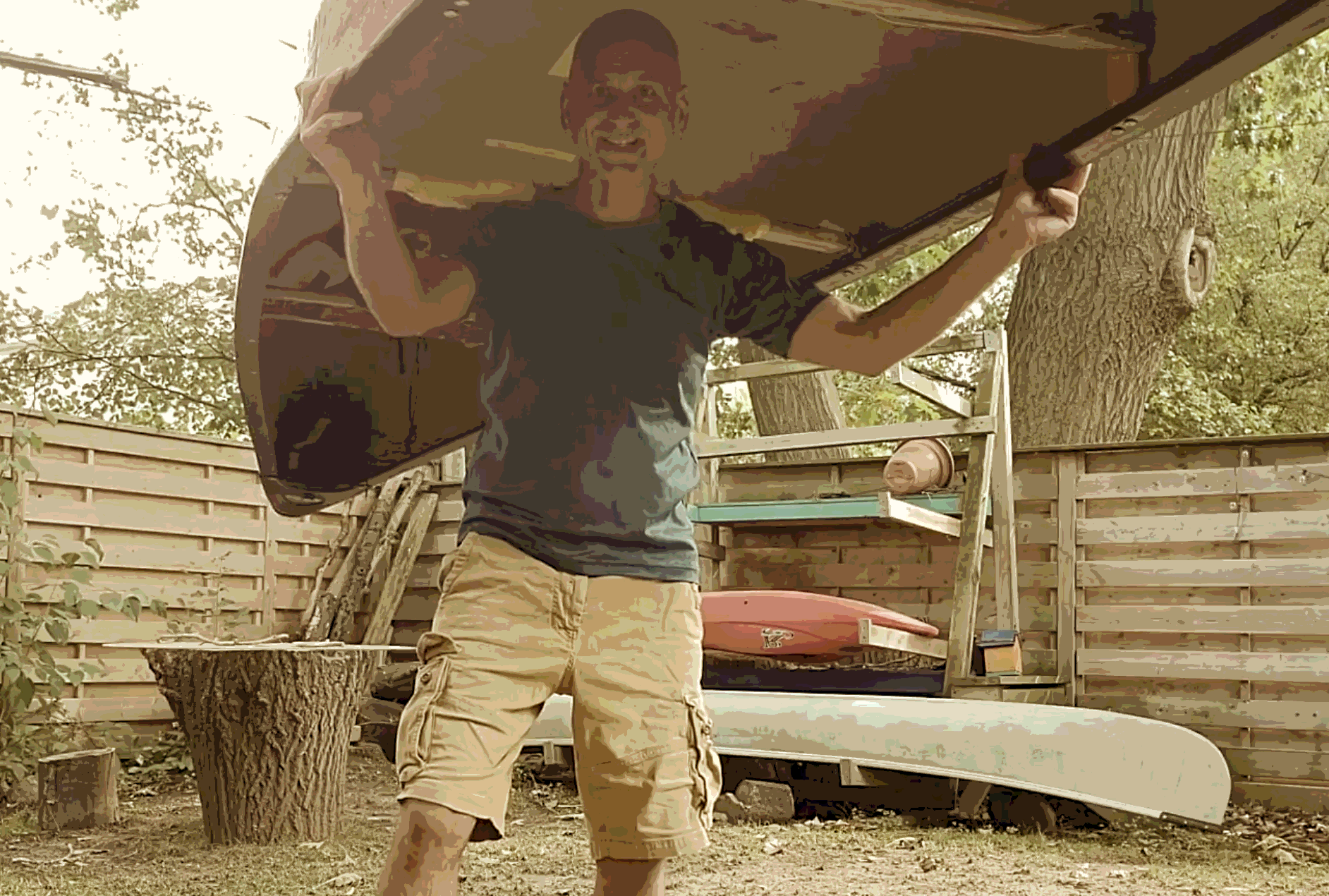 Every year for the past 25 years, I go on a whitewater canoe trip in the Canadian near north. We drive north for 5 hours, then bump along a logging road for another three and half hours, and get dropped off by the side of a river. 
For six days, there's no cell reception, no Starbucks, no Facebook, and certainly no porters to carry your bags. 
 Yes, its pretty awesome. 
At around the half-way point, we have to portage around a spectacular set of falls called Grandes Chutes. The portage trail, while maintained, is better suited to a mountain goat than a person carrying a canoe. 
But I love this trip so much, I want to keep doing it for the next 25 years. And that means I had better stay in canoe-carrying condition for a long, long time. 
When I got home, I looked at the equipment in my home gym. Then I looked out my back window, and realized that the perfect weight-training regimen was right there in my backyard. 
And I got far more out of the exercise than just the strength I need to confidently carry the canoe. I learned that no matter what you do -- whether it's putting a canoe on your head, or anything that demands 'heavy lifting', like professional speaking, workshop facilitation, category design, storytelling ... or guitar or songwriting or setlist creation ... always put technique before muscle. 
Watch me doing it by clicking on the links below! 
-- Michel, Creator of Inside-Out Storytelling 
Watch Part 1 (4:12 minutes): https://youtu.be/fVq84fKDxFc 
Watch part 2 (2:30 minutes): https://youtu.be/bcyPDCqfiYc